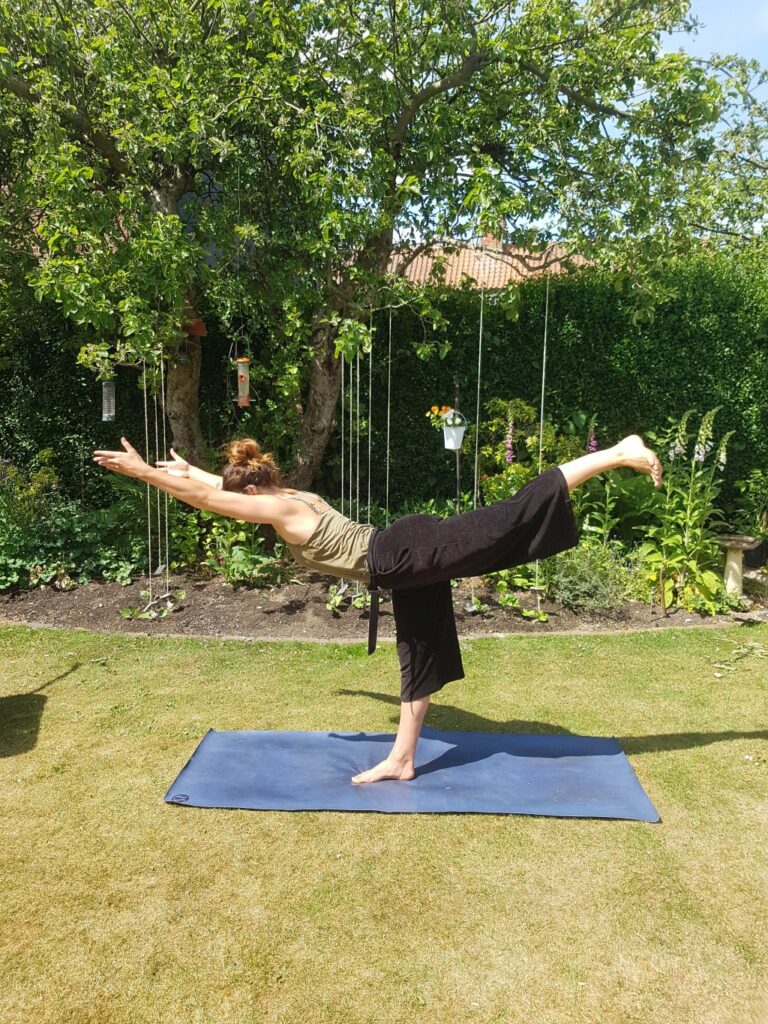 Whist studying contemporary dance training at The Place, I fell in love with yoga practise as it was a not competitive way to work both my body and mind. At that time in my life I needed some grounding from the business of London life and the pressures I was feeling from Dance school. I found yoga centred me and allowed me to focus on my breath and the present moment rather than being carried away with my mind and the distractions I was constantly presented with in London. It also helped to restore my body and get rid of the stiffness accumulated after 8 hours of intense dance training a day.
A few years later whilst working as an independent dancer based in Hull I travelled to Rishakesh, North India and trained as a Hatha Vinyassa facilitator completing a 200 hour teacher training programme. After some time putting my teaching to practise back in Hull and East Yorkshire I was still hungry to learn more and so decided to do an additional 300hr Ashtanga, adjustment and alignment course in Goa. The training was not just about positions on the mat but an education on the anatomy of the body and the philosophy of living life as an aware yogi. For example, pranayama (breathing), mantra's, meditation practices and Ayurvedic studies (bodily balance). The latter sparked my desire to give yoga massage.
The drive I had to become a dancer has the same root as my interest in yoga – the pure desire to move and feel my body. Also, after going through intense dance training I became aware of the relationship between what I consumed and the connection to my physical body. But the very fact that I have done hours of dance practice means my body is loose and strong which allows an element of ease in demonstrating correct postures, technique, rhythm and sequencing.
Yoga on Zoom was a challenge at first as I found it hard not being able to adjust people or see the alignment clearly. I have found that I have to articulate the purpose of the asana (pose) in more detail and what its effect is on the body: this is a good practise and one I will take away with me. I am beginning to enjoy and see the benefits of home practice both in the relaxed nature of the class and the time saved in travel. I am doing these sessions to keep my yogi team keen and happy and their weekly practice up. It has been rewarding to help people out during the hard times and online teaching has kept me focused, routined and given me a purpose during the lock down.
If you would like to know more checkout bodyspeaksyoga on Facebook
Lottie, July 2020