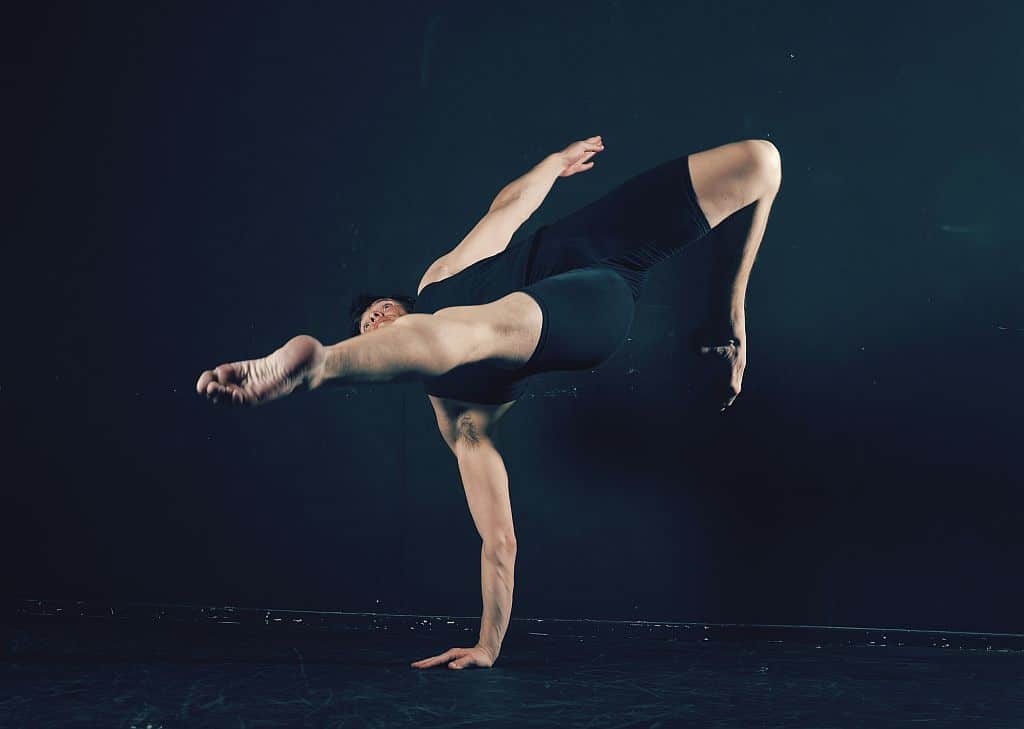 Mark Pearce grew up on Orchard Park Estate in Hull and after training at Northern School of Contemporary Dance (NSCD) in Leeds and performing as part of Laban's graduate company Transitions he toured nationally and internationally with Matthew Bourne's highly acclaimed adaptation of Swan Lake, (the one with the all-male cast). 
He eventually found his way back to Hull, and in our conversation remembered fondly how he joined LEAP Dance as Company Leader, dancer and choreographer.  LEAP Dance Company was a partnership between Wyke College and Northern Theatre.  Mark reminded me what a great model it was offering apprenticeships to young dancers, providing experience of professional level performance alongside mentoring and training in education work.  Mark loved working in schools, colleges and community settings so when he left LEAP teamed up with fellow Hull based professional dancer Jon Beney to establish their own company Ydance and later became an artist with Arts Council England's Creative Partnership Programme. With his abundant energy (still evident today) Mark found time to continue training attending an intensive summer programme at the Martha Graham School, New York, gaining a BA Hons in Performing Arts and qualifying as a teacher at St Mary's College before becoming a Dance Lecture at Hull School of Performing Arts (Hull College).
In 2017, missing working as a professional artist Mark became rehearsal director and performer with JoinedUp Dance Company, which brought together a partnership initially developed when Jackie Goodman was director/manager of LEAP. In 2018 he was invited to join the staff at SLP College, Leeds and alongside Chloe Sweeting established Anlaby Dance Studios. 
Mark explained that he has now left the studios and is keen to put his skills and experience to good use working with talented young dancers in Hull as a dance coach and practitioner. He thinks this will give him the freedom to use his experience and knowledge to work intensively with young dancers individually or in small groups. He is buzzing with ideas about how to support them to bridge the gap from local students to professional dancers including developing their solo performances for auditions and brushing up their technical skills as well as working with small groups of young people new to dance but keen to start their journey. He is particularly keen to continue progressing his 'boys in dance' practise by creating a boys dance class. During our chat he kept emphasising that he saw his work as complementing the excellent training that young people receive at their own dance schools and groups, something extra not a replacement. 
At the moment he is still working at SLP College and as a guest teacher at dance establishments across the UK, he is also creating his own classes in contemporary/ballet technique in collaboration with Faye Lewis UYDC in Hull.  To find out more about classes that he has already established or individual coaching sessions contact Mark on mpeapod@gmail.com
Keyna and Mark, September 2020